Are you looking for an Anti-aging supplement? Are you having skin aging problems? Do you want to have younger, more radiant skin without using any risky chemicals? Did you come across Glamory Micro Infusion? Are you wondering if this product is worth your money? This review is an eye opener for you to make the right decision.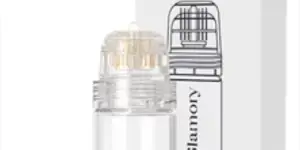 What Is Glamory Micro Infusion?
Glamory Micro Infusion anti aging cream helps to Whitening, reduce Wrinkles, repair and Moistorise the skin and maintain skin health. It is an intense anti-wrinkle treatment that is made from the most innovative ingredient that helps to moisturize the, minimize lines and also reduce depth wrinkles.
A portable, Micro-Infuser therapy treatment that is scientifically proven to change your skin for the better.
Glamory Micro-Infusion Facial Treatment gives your skin a quick anti-aging boost so you can feel confident at your age in the comforts of your home.
Micro-infusion is the latest beauty technology offered by renowned dermatologists to boost your overall skin appearance with just one treatment.
This product seems nice right? Read to know more about Glamory Micro Infusion
How To Use?
Step 1-fill your infusion tool with the serum.
Step 2- move it to the desired areas.
Step 3 -It pricks the skin with a bit of pain.
Step 4- Its needle is thinner than the hair, so after every use. You'll feel less pain.
Precaution:
Please don't go to the sun or do makeup before or after its use
Claimed Benefit:
It stimulates the collagen in the body for the apparent outcomes.
Fast results.
It can be done at home without having the hassle of clinical appointments.
It will eradicate dark spots, wrinkles, and other skin complications.
After using it, your skin will look younger.
It has a quick response in boosting the skin
Does Glamory Micro Infusion Really Reduce Skin Aging?
Glamory Micro Infusion is that it's filled with fake advert. it is not scientifically possible for collagen to be absorbed or penetrate the skin from the outside. "Collagen is a huge molecule that sits on the surface of the skin and cannot be absorbed into the dermis," board-certified dermatologist Dendy Engelman, M.D., says.
Are There Negative Side Effect Of Using Collagen?
Collagen supplements may lead to mild side effects such as bloating, heartburn, and feelings of fullness. If you have food allergies, make sure to purchase supplements that don't contain your allergens.
Pros:
Brightens the skin for a healthier, more radiant complexion
Helps to fade dark spot for more even toned skin
Increases hydration and plumps skin for a dewy appearance
Cons:
  After using for 3 weeks, There is no visible change in the appearance of wrinkles
It is pricey
No customer review online
Does This Worth Your Money?
Base on our research, Glamory Micro Infusion has both negative positive reviews online. Although it is advertised to be very effective but there are no customers reviews found online except those found on its official page but we can't vouch for it as there are no customers found online to confirm the claim.
Conclusion:
From our findings, Glamory Micro Infusion does not work as advertised. After 3 weeks of used there was no significant change and We can't vouch for this product and we advice buyers to take caution to avoid being scammed. Read our product reviews to find out other products. Buyers are advised to take caution. Have used this product or similar product? Please do well to share your experience with us in the comment section.