Did you receive the the trending US Bank scam text? Saying that a checking account was linked to your account Beware! It's a scam text that leads you to a phishing website.
Do you want to find out if this text is scam or legit? This review exposes why you should be cautious.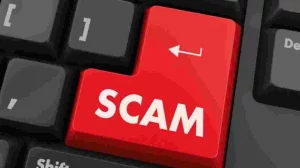 Usbank1sec Scam Text: What Is It?
The US Bank Scam text is scam text sent by online scammers that leads you to a scam website and phishing website where the receiver's personal details, credentials and financial data are stolen. The text say a checking account was linked to recipient's account and if the recipient did not authorize this, They should visit the fake hxxps://usbank1sec.com website. Don't be deceived! To avoid being scammed, recipients are advised not to click on the link, delete the text and block the sender.
The scam website was recently registered on 24 September 2022. Newly created websites can't be vouched for as there is no previous history. Also, Newly registered websites are used by online scammers in there fraudulent practices.
The link contains spywares, malwares, viruses, that are harmful to your device and can hack and destroy your systems.
Some people might think that the "Checking Account Linked" text is legit and may fall victim. It is a phish text. Inform family and friends so they don't fall prey to this fraudulent practice.
Conclusion:
From our research, It is clearly obvious that The Checking Account Linked is a scam text just like E1UPS, Ora B which leads recipients to a phishing website. Recipients are advised not to click on the link and to delete the text. If you have received Parcel Tracking Delivery Text or similar text, do well to share your experience in the comment section.