Do you feel uncomfortable with the temperature in your home? Do you want to buy Hot Amigo mini size heating device? Are you wondering if this product is worth your money? This review is an eye opener for you to make the right decision.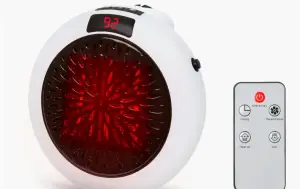 Amigo Heater: What Is It?
The Amigo Mini Portable Heater claims to make your room warm and cozy with less heating bills! and makes your vehicle never to get cold again. The Hot Amigo heater is a compact, plug-in space heater designed to provide immediate warmth in any room. This mini device looks to small to be as effective as it is being advertised on its official page.
Hot Amigo Portable Heater also claims to be a cutting-edge device that is purpose-built to tackle the difficulties brought on by severe cold weather. it acts as a proactive defense, ensuring your home stays warm and even preventing the accumulation of snow on the exteriors of your vehicles.
Also, you can set the desired temperature on the LED display of your HOT AMIGO Heater. Once it warms up the room to the selected temperature, HOT AMIGO's intelligent thermostat switches the device off. Once the room temperature drops below the chosen threshold, the HOT AMIGO Heater begins heating the room again. So, the HOT AMIGO Heater efficiently warms up the room at the selected temperature and saves you money on electricity bills.
This portable heater seems effective right? Read to know more about Hot Amigo.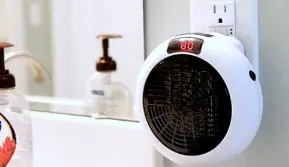 What You Get When You Order?
The box includes the HOT AMIGO portable plug-in heater, remote control, and user's manual.
How To Use:
Simply plug it into any wall outlet, set the digital LED display to your ideal temperature, and feel your room get toasty and warm.
Reasons Why You Should Not Buy This Device:
Fake Reviews Online
Fake Advert
Many negative reviews online
It's Pricey
Conclusion:
From our findings, Amigo heater is simply a scam and not authentic. Heaters like Ecoheat, Kinetic, Ecobuddy, etc. are total trash. Read our complete product reviews to know more about scam products. Did you buy this product? Or have ordered for a similar product? Please do well to share your experience with us in the comment section.