Glowupmart is a scam! Do you want to purchase some items from Glowupmart.com. Before you do exactly that, read Glowupmart reviews to make the right shopping decision.
What is Glowupmart.com?
Glowupmart is a viral online store located at Glowupmart.com. The website deals on different products such as furniture, tools kit, stroller and much more. What's more, the store offers items at affordable prices and free shipping worldwide on all order. Below are their details —
Email: support@glowupmart.com
Phone: 786-410-0020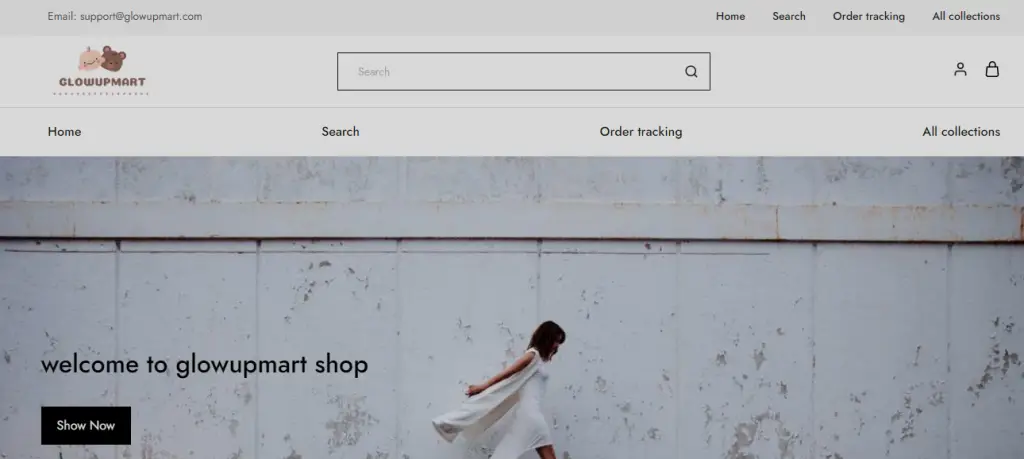 More so, payment on order is made with any of the major payment options. Also, their return policy is within 30 days and shipment period is 5 to 6 days. See section below—
Why Glowupmart.com Is Not A Legit Store
The website Glowupmart.com appears to offer variety of products, but other variables are to be considered before ordering here. Thus, the following points will help further.
Unresponsive Customer Support
The contact number and email on the website are not responsive as it is just another way to look trustworthy. They cannot be contacted via the phone line if there is a complaint.
Pirated Contact Address
The site has mentioned a pirated address "3550 Southwest 120th Street, Miami, Florida 33186, United States" on its website, and this address number appears fake as it is not where it claims to be located. It is a different business and not this sham. An indicator that should not be taken for granted.
Inactive Social Media Icons
The site has mentioned popular social media icons on its website. But, clicking on the provided icons, you will be thrown to an empty link. Too bad for a so-called internet shop!
Customers' Glowupmart Reviews
Reviews are based on real experiences that help in learning about the online store — sale services, delivery process, and product quality.
Regrettably, placing an order here can be frustrating and bad. They are only after stealing buyers' money with no product delivered. You wouldn't get what you ordered from this store.
See other customers' complaint below:
Scam, I looked at reviews before I bought an item here and the reviews seemed legit and were good. Bought an item and received one confirmation that the order was received and they would notify e when it was shipped. A couple of weeks went by so I looked up the tracking number and it shows as not shipped. Started emailing their [email protected] and after two or three days got the undeliverable message. Phone number on the website goes straight to a professional sounding voicemail system promising to call back. Went to my PayPal to see if I could track down who the payee was listed under and sent a message to Allys Budgenf. Also emailed her to no response. I'm turning them into CFPB, probably won't get my money back and it probably won't do any good, but I'm very surprised I was ripped off because I'm usually scam-aware and it's the only thing I can do to help others avoid these damn people.

Jami
Ispalestore and Glowupmart websites are a duplicate of eachother just with different names. 1 item in particular is listed 3 times under market value and aside from the 1st picture and item description, the other 10 pictures show a completely different item. I guarantee if i order this item I'll get the other item pictured from both sites. SCAM.

Bobby
Final Thoughts:
The Glowupmart shop sells variety of products at a click. From all indications, the store is not a legit e-commerce site just like Sofamall, Bellelement. Customers are not satisfied with this company. Don't place any order here you will be disappointed.
Do you have an item from this store? Please share your experience on the comment section below. Thank you.