Markkoto is a scam! Read Markkoto reviews to get complete details about the website before making your order here. This post covers the essential guide to make the right shopping decision.
What is Markkoto?
Markkoto is a viral ecommerce store located at Markkoto.com. It deals on trending fashion for women. On their collection contains tops, dress, shoes and accessories. Items on the store are offered at affordable prices and free shipping over $39 order.
Email: [email protected]
Address:  2052 275 NEW NORTH ROAD LONDON UNITED KINGDOM N1 7AA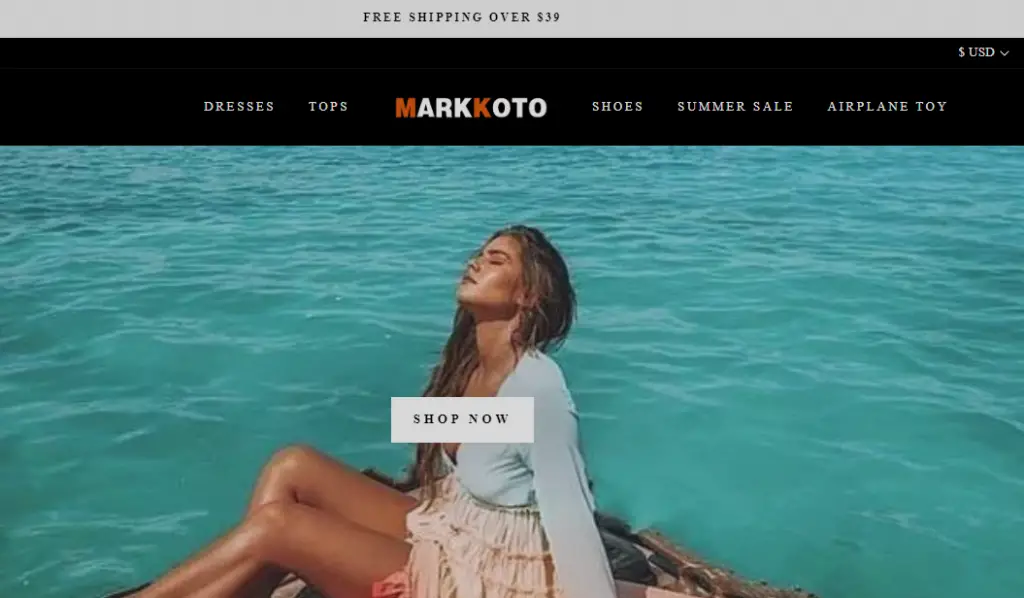 In addition, the Markkoto online store accepts your Visa, MasterCard, PayPal etc., as payment options. Also, their return policy is within 14 days and shipment period is depended on location.
See the section below––
Why You Should not Buy From Markkoto.com
The Markkoto.com website appears to offer attractive fashion wears and accessories, but other variables are to be considered before ordering here. Now, the following points will help further.
Unavailable Contact Number
On the Markkoto site, contact number is not found. It is questionable and shows that the site is hiding vital information from us. A genuine store will always provide crucial information for best practices.
Unresponsive Email
The email address on the Markkoto.com is not responsive as it is just another way to look trustworthy. Buyers who have sent mails through have had their hopes dashed. Also, they cannot be contacted via the phone line if there is a complaint.
Contact Address Is Pirated
The website has mentioned a pirated address on its website, and this address number appears fake as it is not where it claims to be located. It is a different business and not this sham.
Unavailable Social Media Presence
The store has not mentioned any social media platform on its website. Trustworthy stores always provide social networking platforms to its website for further information.
No Good Reviews
Regrettably, buyers who have attempted buying items are sorry for themselves for doing business with this online store. They are not satisfied with the website sale services. Beware! You wouldn't get what you ordered from this store.
See another buyer's complaint:
after placing the order, I have not had any news, it was supposed to arrive in 3-7 days and today which should have been the seventh day nothing came, no one called me to warn me … I hope I have not lost my money also because I found this site through social media and if it is a scammers site it is not normal to allow advertising, without at least accepting the safety of the page

Julia
Bottom Line:
In short, Markkoto online shop deals on fashionable wears and shoes for women. From all indications, this website is just like Fashionran, Yuanyim, Bellelement that are not genuine for shoppers. Don't place any order, you will be disappointed here.
Do you have any item from this store? Please share your experience on the comment section below. Thank you.