Did you receive the trending Quickbooks Payment Invoice email is a scam email that claims to be from online banking activity alert? Beware it's a scam text message that leads to a phishing website were recipients personal and financial details are stolen and used used fraudulently.
Do you want to find out if this text is scam or legit? This review exposes why you should be cautious.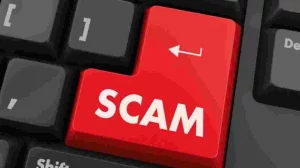 The Quickbooks Payment Invoice Scam Text: How Does It Work?
The trending Quickbooks Payment Invoice scam text is made by online scammers with the aim of defrauding recipients. The text claims to be from Quickbooks Payment Invoice. In the text it claims that you have an incoming payment that you can approve by reviewing the attachment. However, the attachment is not a legitimate invoice, but a phishing file that records your log-in credentials and sends them to the scammers.. Unfortunately the sender(s) has one motive which is to steal receiver's personal details, credentials and financial data.
Beware! Don't be deceived! To avoid being scammed, recipients are advised not to click on the link, delete the text and block the sender.
The link contains spywares, malwares, viruses, that are harmful to your device and can hack and destroy your systems.
Why Is Quickbooks Payment Invoice Email A Scam?
The email uses the official logo and branding of Quickbooks, and appears to come from a legitimate sender address, such as payments@quickbooks. The Quickbooks Payments Invoice scam email is a fraudulent email that impersonates Quickbooks, a popular accounting software for small businesses. But, this is how the scammers behind the fake email trick their potential victims into clicking on the scam link. Beware! Don't be deceived.
In the email body, it informs the recipient that they have a pending payment that they can approve by opening the attached file. The file is named something like "Invoice.pdf" or "Payment_details.zip".
Some people might think that the text is legit and may fall victim. It is a phish text. Inform family and friends so they don't fall prey to this fraudulent practice.
Scam Format:
Subject: Payment confirmation: Invoice #1241

Quickbooks Payments
Email: [removed]

Invoice
Amount: 320.41
Receive

Powered by QuickBooks.

Dear:

Your invoice-1241 for 320.41 is attached. Please downlod the secure attachment to receive payment

Thank you for your business – we appreciate it very much.

Sincerely,
Intuit QuickBooks Team
Conclusion:
From our research, It is clearly obvious that the "Quickbooks Payment Invoice" is a scam text just like Tipping Point Technology Ltd, Venmo, +18556120671, many other phishing scams we have reviewed that leads recipients to a phishing website. Recipients are advised not to click on the link and to delete the text. If you have received this Text or similar text, do well to share your experience in the comment section.