Do you feel uncomfortable with the temperature in your home? Do you want to buy Cosmos mini size heating device? Are you wondering if this product is worth your money? This review is an eye opener for you to make the right decision.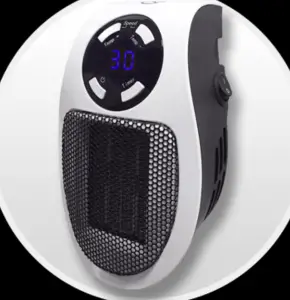 Cosmos Portable Heater: What Is It?
The Cosmos Mini Portable Heater claims to be equipped with a smart thermostat and energy-saving functions, the Cosmo Heater helps reduce heating expenses while providing a comfortable environment.. This mini device looks to small to be as effective as it is being advertised on its official page.
It is said to be powered by a robust internal fan, the Cosmo Heater propels heat outward with a continuous, expanding airflow, ensuring rapid heat coverage of every inch of your space.
On its official page, it is also said that with Cosmos heater you will experience the ultimate in warmth and safety with our heater. Its compact design ensures your family stays comfortably warm, providing instant and enduring coziness. Enjoy a peaceful, efficient, and dependable heating solution.
This portable heater seems effective right? Read to know more about Cosmos heater.
Claimed Benefit/Feature:
It Is Fast Heating
There Is Even Air Distribution
It Has Low Energy Consumption
It Has Overheat Protection
It Is Suitable for Daily Use
It Has Sleek Design
It Requires Low Maintenance
How Much Is This Heater Sold?
1=$49.95
2=$94.91
3=$134.87
4=167.83
5=199.80
How Effective Is This Heater:
This heater can heat rooms up to 350 square feet.
Special Feature:
Customize the temperature to your preference with adaptable heat settings. From gentle warmth to toasty comfort, our heater may offer versatility to meet your needs.
Reasons Why You Should Not Buy This Device:
Fake Reviews Online
Fake Advert
Many negative reviews online
It's Pricey
Conclusion:
From our findings, Cosmos heater is not as effective as advertised. Just like other Heaters like Amigo, Kinetic, Ecobuddy, etc. are total trash. Read our complete product reviews to know more about scam products. Did you buy this product? Or have ordered for a similar product? Please do well to share your experience with us in the comment section.