Do not buy new items from Kuminai.com? Read complete Kuminai reviews to know if this online store is a legit shop or scam.
What is Kuminai about?
Kuminai is a viral online store located at Kuminai.com. It deals on different products for buyers such as foldable dog carrier, electric kettle, coffee maker and much more. What's more, the store offers items at affordable prices and free shipping on all order.
Email: [email protected]
Phone: +1 606-449-3652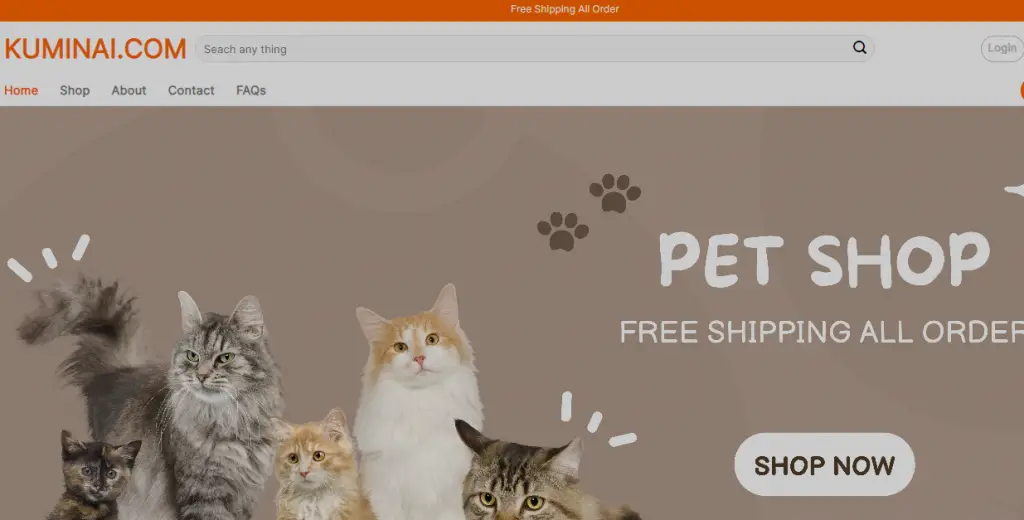 Further, Kuminai.com accepts major online payment options. Also, shipment period takes 5 to 10 days and 30 days return policy.
See section below —
Why Shouldn't Buy from Kuminai.com
The Kuminai.com website appears to offer different items, but there are other variables to consider before ordering from an online store. Thus, the following points will help further.
Contact Address Is Pirated
The Kuminai com site has mentioned a pirated address "15 Harvard Ave, Frostproof, FL, 33843, US" on its website, and this address number appears fake as it is not where it claims to be located. It is a different business and not this sham.
Unresponsive Contact Number
Contact number on the Kuminai.com is not responsive as it is just another way to look trustworthy. Buyers who have contacted the store have had their hopes dashed.
Anonymous Owner
In the search to know the business owner, we found the identity of the owner is rightly missing and nothing can be excerpted from it as Scamdoc pegged it unknown. So, buyers beware!
Unavailable Social Media Presence
The ecommerce store has not mentioned any social media on its website. Trustworthy stores always provide social networking platforms to its website so as to gather more information from buyers.
Plagiarized Content Information
The Kuminai.com store has plagiarized most of its contents, like return policy and product images from another questionable online store.
No Good Reviews
Reviews are based on real experiences that help in learning about the online store — sale services, delivery process, and product quality.
Sadly, placing an order here can be frustrating and bad. They are only after stealing buyers' money with no product delivered. You wouldn't get what you ordered from this store.
Bottom Line:
The Kuminai.com sells variety of products at a click on. However, it is not a trustworthy store just like Seasideqs, Floredavil Galleup— unresponsive contact number, poor trust score and bad sale services. As part of the guide, we would advise buyers to steer clear from this store to avoid be scammed.
Have you shopped from this ecommerce store before? Please write us your experience on the comment section. Thank you.